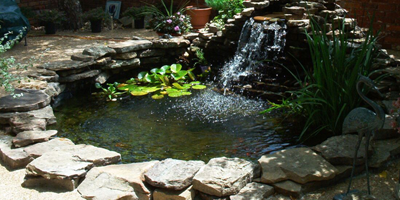 Aqua-Marine Incorporated is the only "Full Service" aquatic company in the greater St. Louis area.
We can work with your interior designer, architect, landscape company or subdivision trustees to accomplish virtually any goal you can imagine. From initial consultation and installation, to repairs and maintenance, we are there to help. Aqua-Marine Incorporated can provide the outstanding care that your aquatic system deserves. From aquariums to Koi ponds, from water features to lake treatments, Aqua-Marine Incorporated can handle all your needs.
Choose the company on the leading edge that is fully insured (General Liability, Workers Compensation, Herbicide/Pesticide insured) and Missouri State Certified with many years of experience.
Turn a dream into a reality or a problem into a solution by calling today!
FREE CONSULTATION! 636-230-FISH
Monday thru Friday 8:00am to 6:00pm
(or by appointment)
We can set up and maintain:
- Freshwater Aquariums
- Saltwater Aquariums
- Koi Ponds and Water Features
We provide treatment for lakes and ponds, such as:
- Consulting
- Algae Control
- Herbicide Treatments
We also construct, sell, restore, and maintain:
- Fountains
- Aerators
And for homeowners:
- home mold and algae removal